Please
Scream Inside
Your Heart
Please Scream Inside Your Heart is a time capsule; a real-time ride through the maddening hell that was the 2020 news cycle—when historic turmoil and media mania stretched American sanity, democracy, and toilet paper. Who better to examine this unhinged period in all of its twists and turns than news addict Dave Pell, aka the Internet's Managing Editor? Fueled by the wisdom and advice of his two Holocaust-surviving parents, for whom parts of this story were all too familiar, Pell puts the key stories of 2020 into context with pith and punch; highlighting turning points that widened America's divisions, deepened our obsession with a media-driven civil war, and nearly knocked the country off its tracks.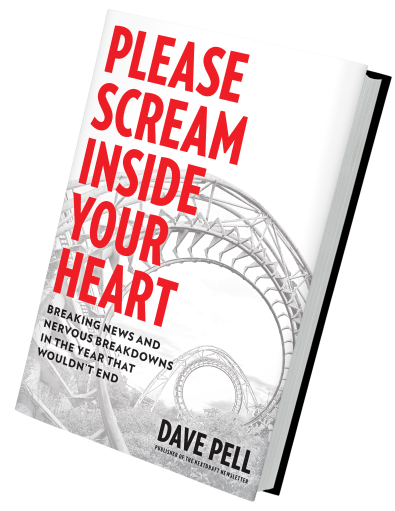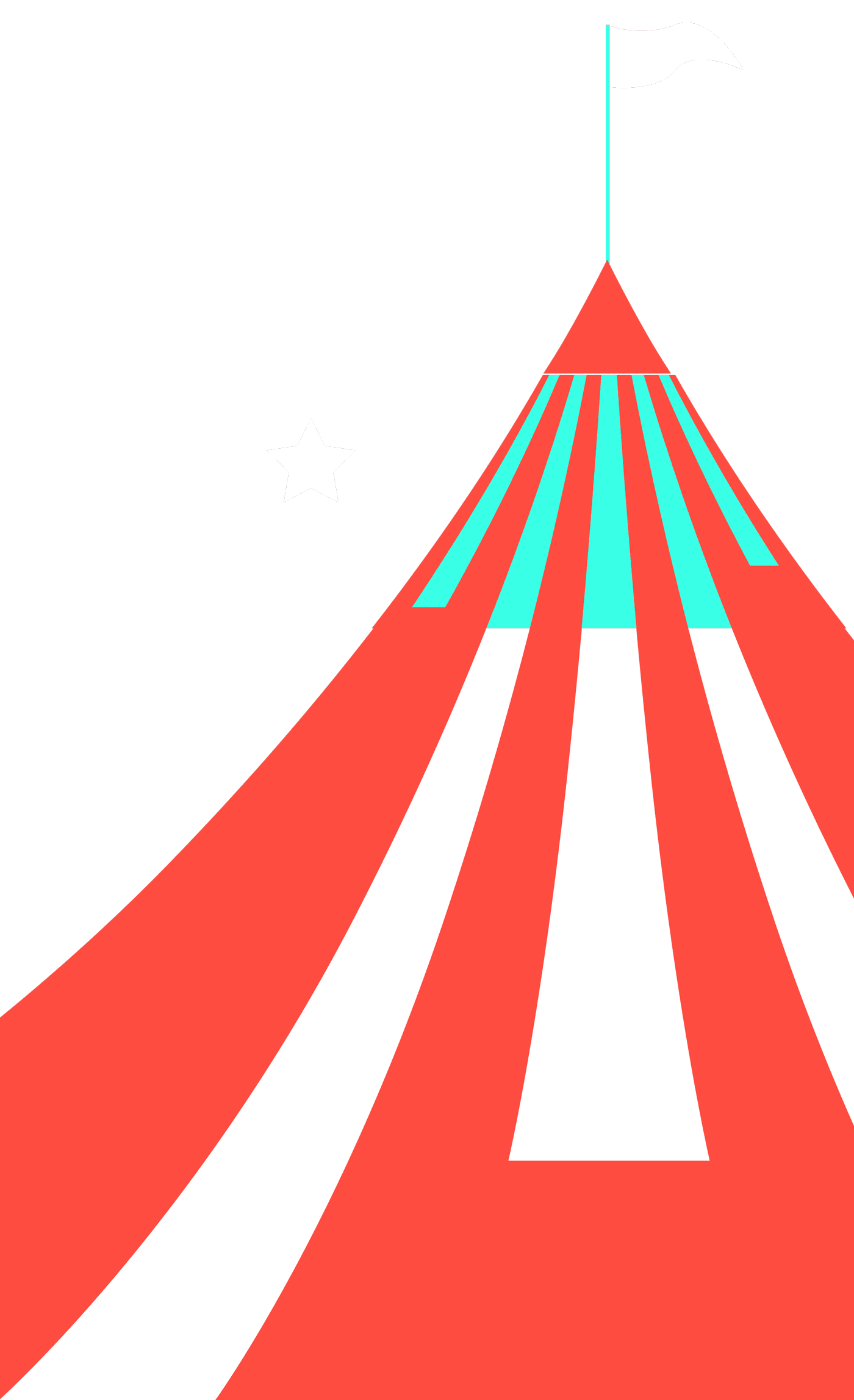 Choose A Retailer
For the Read Ride of a Lifetime
Praise
"Buckle up and get ready for a wild ride! No matter how much you think you know about the most extraordinary year any of us can remember, treat yourself to this smart, funny, compelling and uniquely personal journey through 2020 with one of America's smartest (and funniest) commentators."
Andrew Heyward
Former President, CBS News
"Like his daily newsletter, the book is breezy, funny, outraged, and filled with wordplay. Plus, he remembers all the best Trump quotes."
Harry Shearer
The Simpsons, Le Show, Spinal Tap
"Dave Pell somehow digests the indigestible and gives you all the tools you need to convince others you know what the hell is going on out there. I couldn't imagine a more perfect lens through which to view the insanity that was 2020."
Damon Lindelof
Emmy-Winning Creator of Watchmen and Lost
"When I read Dave Pell online, I always wish for more. Here is the answer to my wish and yours: a charming, insightful, touching, funny chronicle of the year from hell by one of the nicest, smartest guys on the whole internet. Buy Please Scream Inside Your Heart as therapy for surviving the roller-coaster ride that was 2020."
Jeff Jarvis
Director of the Tow-Knight Center for Entrepreneurial Journalism
"I can't recall a more engaging read."
Norman Lear
TV Writer, Producer, Legend
"Pell combines sharp insights and a wicked wit in bringing context to the chaos of our lives. Having read 'Please Scream Inside Your Heart,' I now feel I understand what happened in 2020. His is a perfect public voice. This is how vibrant, memorable history should be written."
Phil Bronstein
Center for Investigative Reporting
"Dave Pell is one of the most compelling voices on the internet. I'm always fascinated by what he has to say and am eager to follow him wherever his mind goes next."
Maria Konnikova
Best-Selling Author, Pro Poker Player
"Dave stands out to me as someone who has an impressively vast breadth and depth of views that are so compelling and insightful. He couples all of that with a wit and humor that I find to just be a true gift. His writing, amidst the deluge of information out there, is a high priority for me. I've been yearning for him to write a book and I may have even threatened him once or twice to do so."
Cory Booker
US Senator
"This book is perfectly fantastic and so direly needed. Pell offers up a careful news braid of America 2020—creeping authoritarianism, global pandemic, and racial injustice. But, this isn't just a romp through our repressed memories. It's also a love letter to his own father, and the ordinary people who refuse to accept democracy as something we observe, rather than fight for."
Dahlia Lithwick
Senior Editor, Slate, Host Amicus Podcast
"At the end of a long day of carnival-like news frenzy, I open up NextDraft to filter out the noise, to get myself recentered around the important things, and always for a laugh. A book? Invite me to the launch party!"
Jim Himes
Connecticut Congressman
"Pell delivers a brilliant, riveting, funny, Hollywood blockbuster-like ride through an extraordinary time."
Laurie Segall
Correspondant, 60 Minutes+, Cofounder, Dot Dot Dot Media
About the Title
In July of 2020, the Fuji-Q Highland amusement park outside of Tokyo reopened under tight pandemic rules: riders of the park's famed Fujiyama Roller Coaster were required to wear face masks and were advised not to scream to avoid unnecessary germ spread. When park attendees complained that being told not to scream on such a scary ride was an impossible demand, the amusement park released a video of two park executives in suits, and without a hair out of place, who sat completely stone-faced through the entire roller coaster ride. The video, which went viral, ended with the message: Please Scream Inside Your Heart.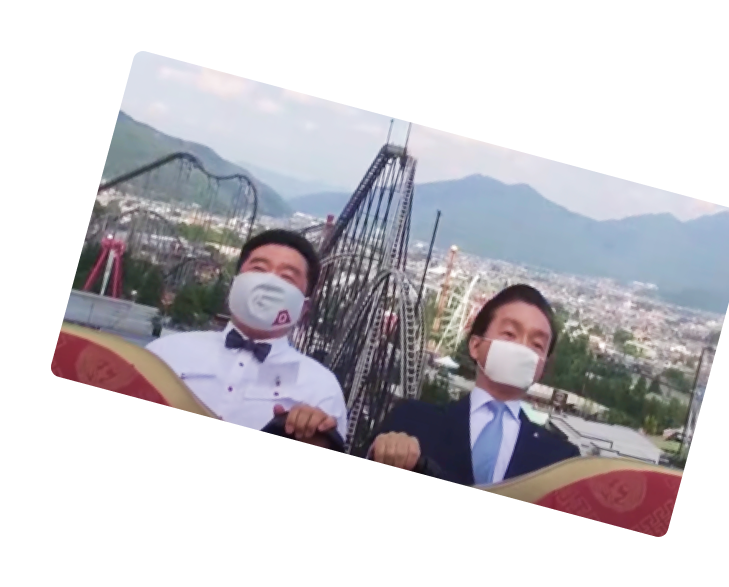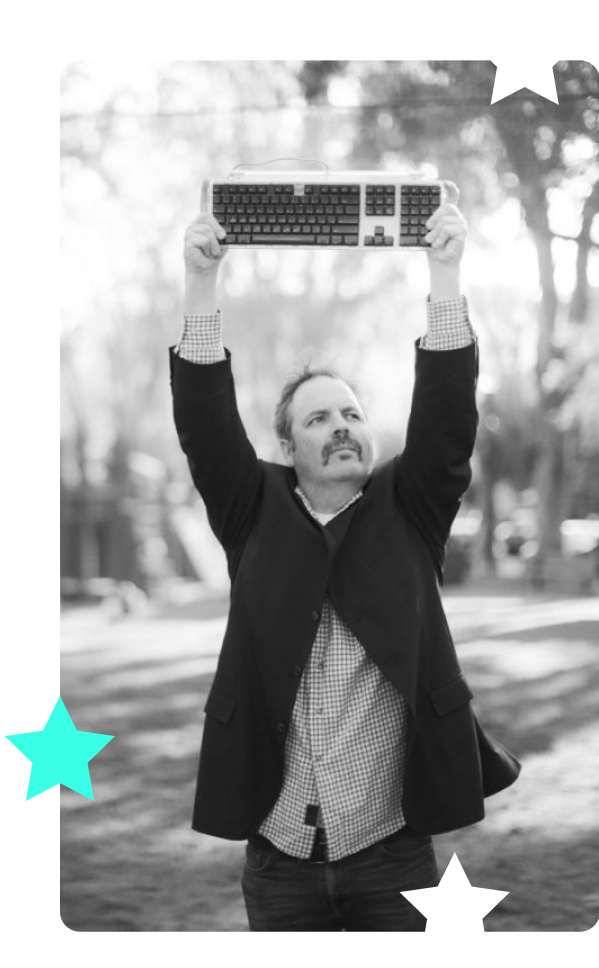 Dave Pell has been writing about news, technology, and media since 1999. He writes NextDraft, a newsletter offering a quick and entertaining look at the day's most fascinating news. He's been news-obsessed since he was a child and is known to his readers as the Internet's Managing Editor. He is a graduate of UC Berkeley and the Harvard Graduate School of Education. He sits on the board of 826 Valencia and is a longtime advisor to the Center for Investigative Reporting. He lives in Marin County with his wife, Gina, and their two kids, two cats, two beagles, and two broadband providers (in case one ever goes down).